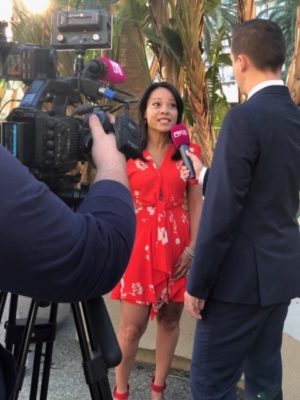 Suzana Chou is a top performer and high-level Finance Expert & Strategist providing advisory solutions to companies ranging from SMB to large private and public corporations.
A Turnaround Strategist – CEO | CFO with 20yrs+ experience working extensively with senior executives in international companies delivering growth strategies & business improvements, & financial advisory across multiple global industries. Suzana delivers strategic financial solutions driving worldwide growth programs & lead global financial reporting. 
Suzana is a qualified CPA, holds a Masters in Commerce and is a Certified Coach.
Suzana is the Executive Managing Partner of BIZPAQ a Finance and Management Consulting Company based in Brisbane Australia.

BizPaq is a business consulting firm that serves small to medium businesses, Entrepreneurs, and not-for-profits.
BizPaq strategizes with clients to build their business from scratch, make improvements to their business operations and organizational structure, systems and performance. 
The focus is on doing the thinking for the client and making his business a guaranteed success.
BIZBAQ AREAS of Expertise:
Business & Entrepreneur turnaround strategists

Strategic Financials

Growth Strategies

Technical Service
Suzana Chou: Top Executive Coach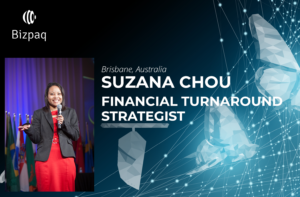 Suzana is prominent personal coach providing successful coaching services to Top Executives in Australia & abroad. She is part of a well established Executive Coaches. Her talents have been recognized through her achievements and her successful career.
Suzana has participated in many International Events where she was able to integrate and get into the famous celebrities and game changers circles. In fact, she interviewed top personalities like Mel Gibson, George Ross, Charlie Sheen and Dr. Phil.
Suzana Chou

Executive Managing Partner

BIZBAQ

Info@bizpaq.org

+61 041 0475 580

Brisbane, Australia
This post is also available in: Français