Financial Reporting: Give you Visibility
To have the ability to produce accurate financial statements in a timely manner is a major challenge for all businesses. Contrary to what one might think, this issue does not only concern large companies but also small and medium-sized businesses.
Walton Partners enables the development of numerous financial statements on an ongoing basis, tailored to the specific needs of each client, including the Income Statement, Balance Sheet and Cash Flow Statements.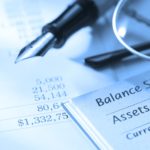 Our services offer three levels of solutions:
A 100% outsourced offer where Walton Partners' takes charge of the entire reporting process
An offer of initial implementation of the reporting process which will be under the responsibility of your teams
An offer to improve the existing reporting process: our solutions allow you to reach cruising speed in terms of reliability, relevance and speed.
The reporting package includes the three basic financial statements namely, the Income Statement, the Balance Sheet and the Cash Flow Statement:
Profit and Loss Account: which details all income and expense items by selected period
Balance Sheet: which details at a given period end the situation of the assets and liabilities of the company. Each section represents an important source of information
The Cash-Flow Statement: which details the cash flow over a given period. All cash flows are summarized and analyzed according to their nature: Cash operating, investing, financial, …
This post is also available in: Français