Consistent project delivery. Fewer headaches
Program & Project Management
At Walton Partners we understand that there is little tolerance for unnecessary overhead in today's business. Our consultants specialize in establishing processes that reduce bureaucracy and streamline documentation requirements, without increasing risk. We provide solutions that will save you time, money and possibly reduce your intake of pain relievers.
Program Management Office Implementation & Operation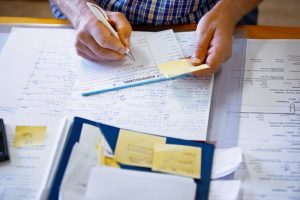 Walton Partners´ PMO service offering is perfect for organizations managing concurrent critical IT and business initiatives that span the globe and cover various business areas.
Walton Partners will help you create and implement a Program Management Organization (PMO) that facilitates standard governance, communication and operating discipline. Our PMO Implementation solution will provide you with the capability to:
Provide program oversight and execution guidance

Manage specific cross-project activities and dependencies

Define and implement program and project management best practices

Provide summary monitoring, reporting and escalation
Program & Project Health Check
Walton Partners´ Program and Project Health Check service offering is a structured assessment of current capabilities. Our professionals interview program and project managers using a robust questionnaire based on industry standards including PMBOK®, OPM3®, and CMMI.
Health Check results are metrics-based to identify key trends indicating strengths, weaknesses, and inconsistencies in program and project management practices. Findings are expressed as risks that a client may choose to accept, or address through other Walton Partners´ service offerings.
Program & Project Process Improvement
Walton Partners´ Program and Project Process Improvement services are designed to help clients deliver projects more effectively. However, "effectively" is defined by the client's objectives, not by Walton Partners.
Our approach aligns three primary components to develop appropriate solutions.
Client objectives

Identified risks (Health Check)

IT Solution Delivery Process (ISDP) methodology
The ISDP methodology enables you to implement ´just enough´ process to address gaps and achieve program/project objectives without adding unnecessary overhead and burden.
Program & Project Management
Walton Partners can augment your team with on-site Program & Project Managers to see programs and projects through from concept to closure. Our professionals have experience in coaching client program and project managers as well.
This post is also available in: Français