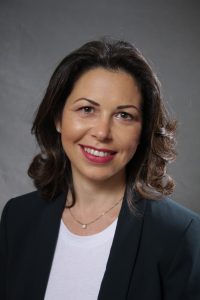 Farah Meknini is an expert consultant in change management, the management of complex projects and the development of Human Capital.
Farah is the Founder of Allion Group with successively the ALLION Company specialized in Consulting and Training and the ALLION Wellness  Company specialized in well-being at work. She is also a certified Business Coach and trainer specialized in Human Resources, Leadership, change management and project management.
Over 24 years of experience, including 13 years in consulting in France and and Tunisia (Valoris Consulting, PriceWaterhouseCoopers, Discovery Informatique, Groupe Kilani, HR Access Consulting, Allion) and more than 10 years of experience in Human Resources (HR Access, Sopra, Alcatel-Lucent, Air Liquide).
Business Coach ICF and ICI – SwissNova Certified, 24/7 Assessment and ProcessCom – Master Practitioner in Ericksonian Hipnosis and NLP Teacher.
Farah will allow Walton Partners to expand its activities to the Tunisian Market. In fact, the ALLION Group will serve a Walton Partners Local Antenna in Tunisia allowing Walton Partners to be Strategically present and near its clients.
Through this alliance, Walton Partners will not only cover the Tunisian market but also the North Africa region.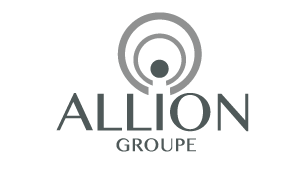 ALLION GROUP companies support clients in the development and deployment of their HR strategy and strengthen their governance and managerial skills in an alliance model with the best experts for a long-term partnership.
The ALLION Group currently includes two companies: ALLION and ALLION Wellness, and comprise together several activities in particular:
Consulting

Coaching

Training

Organization of Seminars and Events

Support around well-being and energy efficiency in business and for individuals
Farah Meknini: Pathway and Areas of Expertise
Certified Change Management – ESSEC Paris

1st Prize winner Arforgh DRH 2013 and quality prize in 2016

PARIS IX 

University

 – DAUPHINE Masters in Management – DEA in Organizational Strategy and DESS in Management Control.
Main Areas of Expertise in Consulting:
Governance

HR Policy & Human Capital Development

Professionalization of Management and Leadership

Transformation & Change Management

Assistance for Project Management
In terms of coaching, Farah works as a Business Coach and Executive Coach for individuals, Teams and Team Building Coaching.
Farah Meknini: Allion Wellness
Farah is also a Reiki Master, energy specialist, instructor in Gi Gong, mindfulness meditation and Tai Chi.
Her main areas of expertise and intervention within the framework of ALLION Wellness are:
Mindfulness

Well-being at work, Personal Development and Self-Management

Energy Care

Seminars and Thematic Workshops
Farah Meknini

CEO & Founder

farahmeknini@allion.tn

(+216) 24 500 842

03 Rue Naceur Bey, 2070, La Marsa, Tunis, TUNISIA
This post is also available in: Français