Close the gap to world class
Economic uncertainty, rising debt levels, and increased scrutiny from shareholders and analysts are driving greater focus on maximizing cash flow.
Some companies are rising above these challenges. By adopting working capital management best practices, these companies are able to yield substantial returns in service delivery, risk reduction, cost reduction and cash flow management. At the same time, they create liquidity to fund acquisitions, product development, debt reduction, share buy-back programs and other strategic initiatives.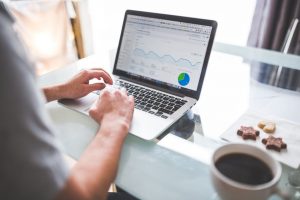 Is your organization using working capital management best practices to maximize cash flow?
Deep expertise in the processes that drive effective working capital management.
We help companies apply proven business best practices to transform the end-to-end processes that influence effective cash flow management:
Inventory management

Accounts payable

Accounts receivable
Assess and improve the health of your working capital and cash flow management practices
Our cash flow analysis carefully reviews all the processes that drive effective working capital management, as well as your strategy, policies, enabling technologies and training. Then, we apply our experience to help you implement business best practices and adapt them for your unique business needs and culture.
Our analytical rigor, process expertise, collaborative approach and emphasis on embedding leading practices have helped many organizations deliver the cash flow improvements required to fund operations and enable growth by delivering successful working capital initiatives.
Target and improve key working capital performance metrics
We use metrics such as these to assess the health of your working capital management practices, help you understand how your performance compares with peers and world-class organizations and facilitate continuous process improvement:
Cash Conversion Cycle (

CCC

)
Days Sales Outstanding (

DSO

)
Days Payables Outstanding (

DPO

)
Days Inventory Outstanding (

DIO

)

Net Working Capital Value

Net Working Capital as % of Sales

Shareholder Value Add (

SVA

)
Return on Capital Employed (

ROCE

)
This post is also available in: Français