LONDON UK
Frédérique Thiébaut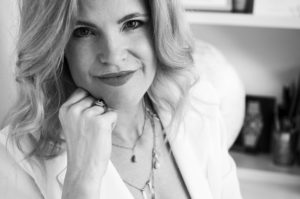 Frédérique Thiébaut is a prominent Career & Executive Coach based in London UK. She holds two Master degrees, in Law and HR Management. 
Frédérique has acquired 14 years HR experience in the fields of Pharmaceuticals, Telecommunications, Financial Services, Travel, Technology and Entertainment.
She holds a Certificate in Professional Coaching approved by the ICF and detains a specialization in Career Coaching.
Frédérique will allow Walton Partners to expand its services offerings by integrating Coaching Solutions into its portfolio of activities.
Through this alliance, Walton Partners will also cover the UK market.
Frédérique will not only cover the UK market but also the EMEA region. In fact, as a native French and bilingual in English, she will contribute to the development of the Coaching Practice in both French and English speaking countries.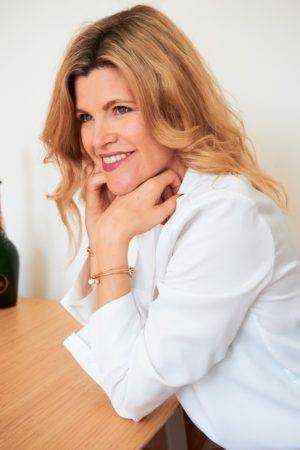 Frédérique coaches people on their careers to connect them with their passions, purpose and values, linking it to the business reality. It's about searching a career with meaning.
She also coaches Executives to help them exploit their full potential and make an impact with their leadership.
Coaching is a powerful tool to:
Take control of your career and be aligned with what you want,

Help you make decisions,

Up-level your performance,

Increase leadership by strengthening your strengths,

Unlock any type of conflictual situation with concrete solutions.
Frédérique Thiébaut: Top Executive & Career Coach
Frédérique offers one-to-one sessions, in which her role is to get you
To clarify what is right for you and make it an objective;

To explore what is holding you back and what it could be like to reach that objective;

To break it into steps;

to be happy and aligned at the end
She will be there to guide, encourage but also to challenge you.
Frédérique uses a range of resources and coaching models with a structured approach which includes between 3 to 9 sessions depending on the goal.
The Sessions are a safe place for you to explore your dreams, ideas, values and beliefs on specific topics of your choice or at a key moment in your life.
The aim is for you to get the confidence and the drive to transform your professional life and give it the meaning that you are looking for.
Assess your past experiences and explore your strengths

Explore your interests and your values

Explore your career options

Make a decision about your next move and devise a practical action plan
Create a stand-out CV

Shape your online presence through LinkedIn

Identify where and how to apply for jobs

Rehearse for interviews
Strengthen your network and communicate your stay.
The Sessions are a safe place for you to explore your strengths, areas for development, leadership style, emotional intelligence or any specific topic of your choice.
The aim is for you to gain self-awareness, unlock your potential and use the coach as a sounding board.
Conflict Management

Management / Leadership Style

Change Management

Support for Entering a New job

Decision Making

Work-Life Balance

Time Management

Stress Management

Emotional Intelligence.
Strengthen Delegation

Motivation

Performance Management

Employees Development.
Frédérique Thiébaut

Executive & Career Coach

hello@frederiquethiebaut.com

+44 7961 561 048

London, United Kingdom
This post is also available in: Français