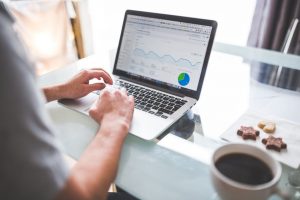 Strategic Planning is the end to end process, usually spanning a number of years, whereby a business identifies its longer term strategic objectives and then puts in place the plans, actions and resources to help it achieve those objectives.
Strategic Planning is for businesses of all sizes
A misconception: Many small business owners feel that strategic business planning is for large companies, whereas in fact a strategic business plan can benefit businesses of all sizes. It may not necessarily be done to the same level as larger more complex organizations, but developing the strategies to attract and retain customers using all available resources as effectively and efficiently as possible is what how smaller businesses grow and become bigger businesses.
Value-Adding Business Partners
The interesting area to focus on from the perspective of the finance team is on how it raises its profile above being process owners and aggregators of data, to become value-adding business partners alongside their operational counterparts. Having shared ownership in the both the processes and outcome of the entire process between finance and non-finance staff is key to ensuring a successful outcome for the businesses as a whole.
Walton Partners can help you prepare and elaborate the Strategic Business Plan
Strategic Business Plan
The plan includes a documented summary of the actions, targets and timeline required in order to achieve its longer term strategic objectives. Walton Partners can support you in elaborating the following:
Executive Summary

Company Mission Statement

SWOT (internal and external)

Goals

Key Performance Indicators (financial and non-financial)

Target Customers

Industry Analysis

Competitive Analysis and Advantage

Marketing Plan

Team (Management and resources)

Operations Plan (Allocation of resources)

Financial Projections, including Targets
This post is also available in: Français